PORTRAIT/EDITORIAL: RED LIPS, JUMPSUIT AND KATZ
On a sunny January in 2020, Katz and me chose photograph new content for her set card. Therefor we met near the u-bahn station Gleisdreieck, since her overall matched perfectly to the aged train bridge, I chosed this as our first location and tried play with the unusual strong sunlight that almost have a look of a studio-light. On that day we walked to different locations and variant with the outfits she had along with her, those you can find here, KATZ AT GLEISSDREIECK PARK, BRIDGE STORIES WITH KATZ and APARTMENT 56 WITH KATZ.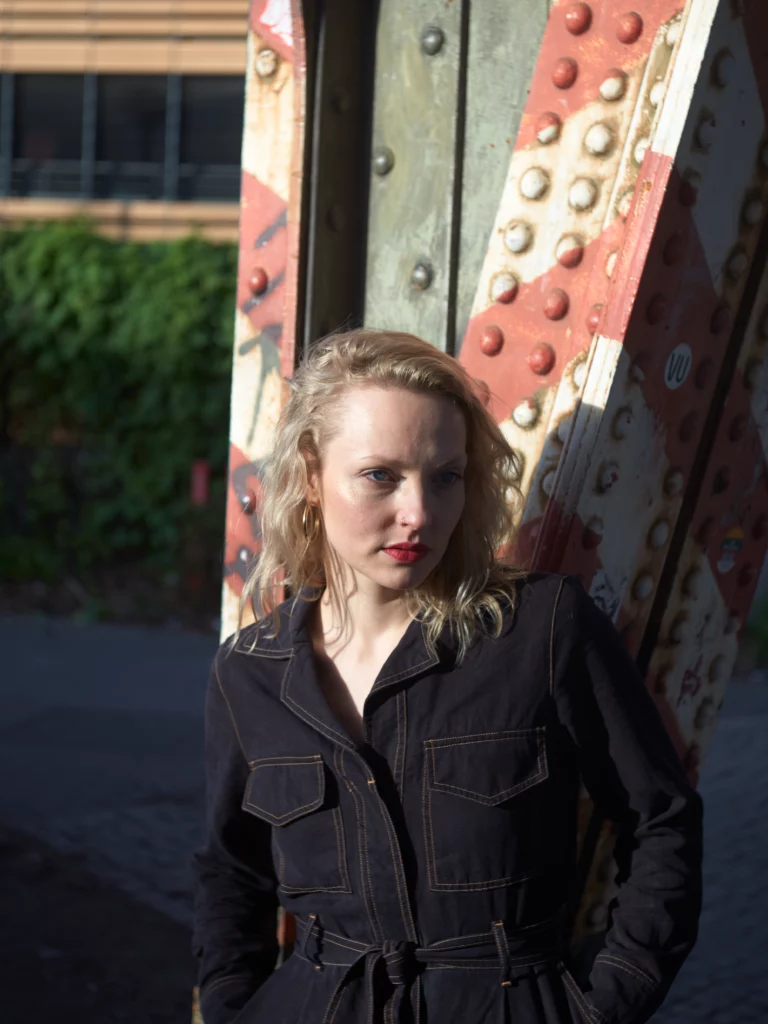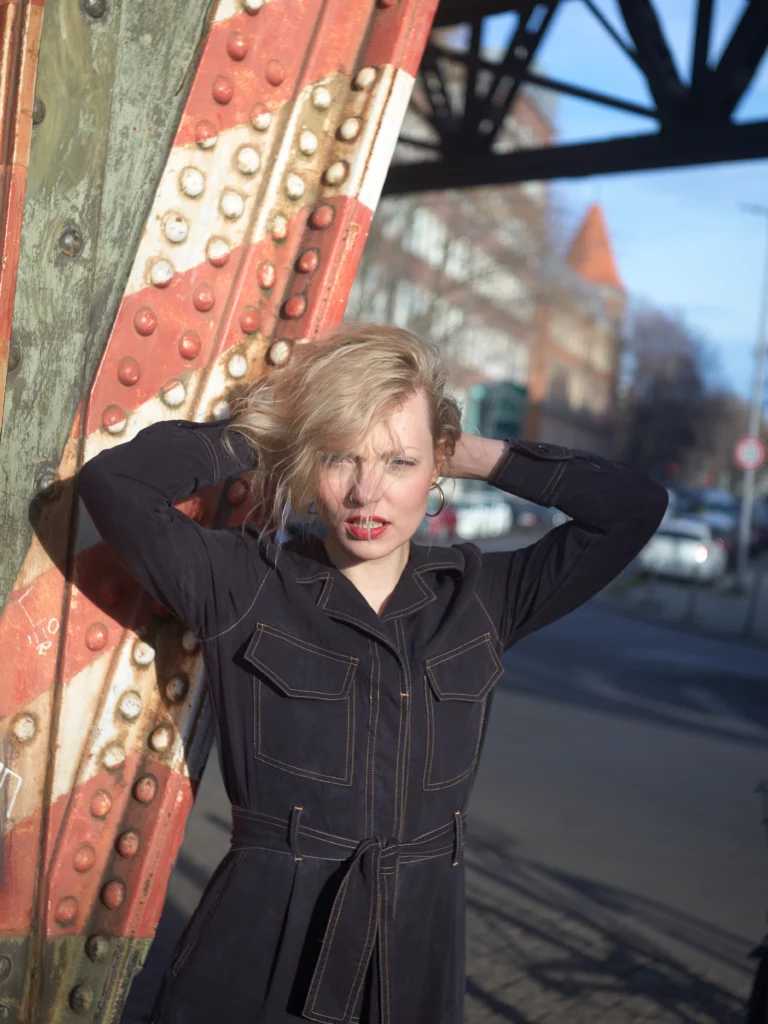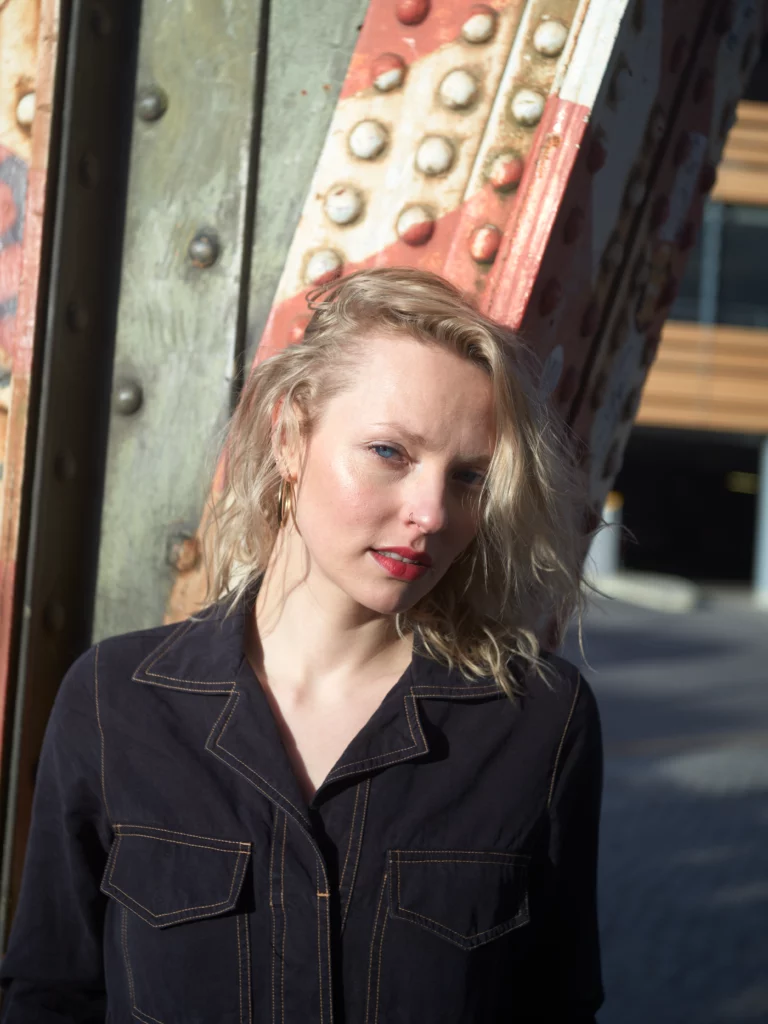 PORTRAIT/EDITORIAL:
RED LIPS, JUMPSUIT AND KATZ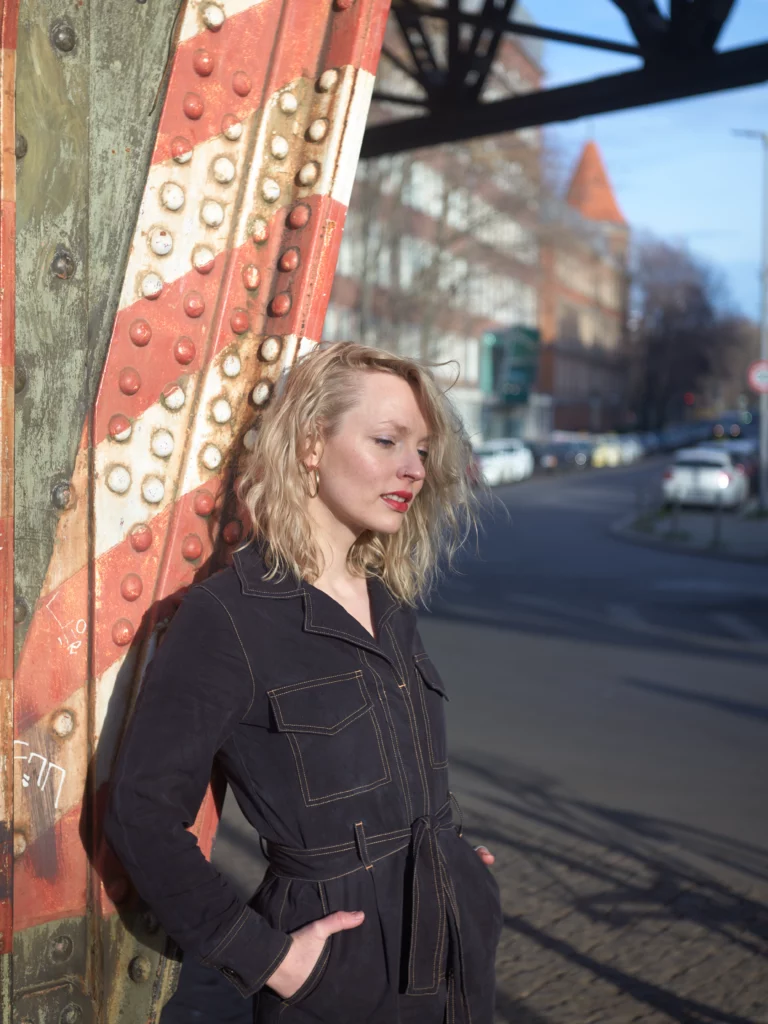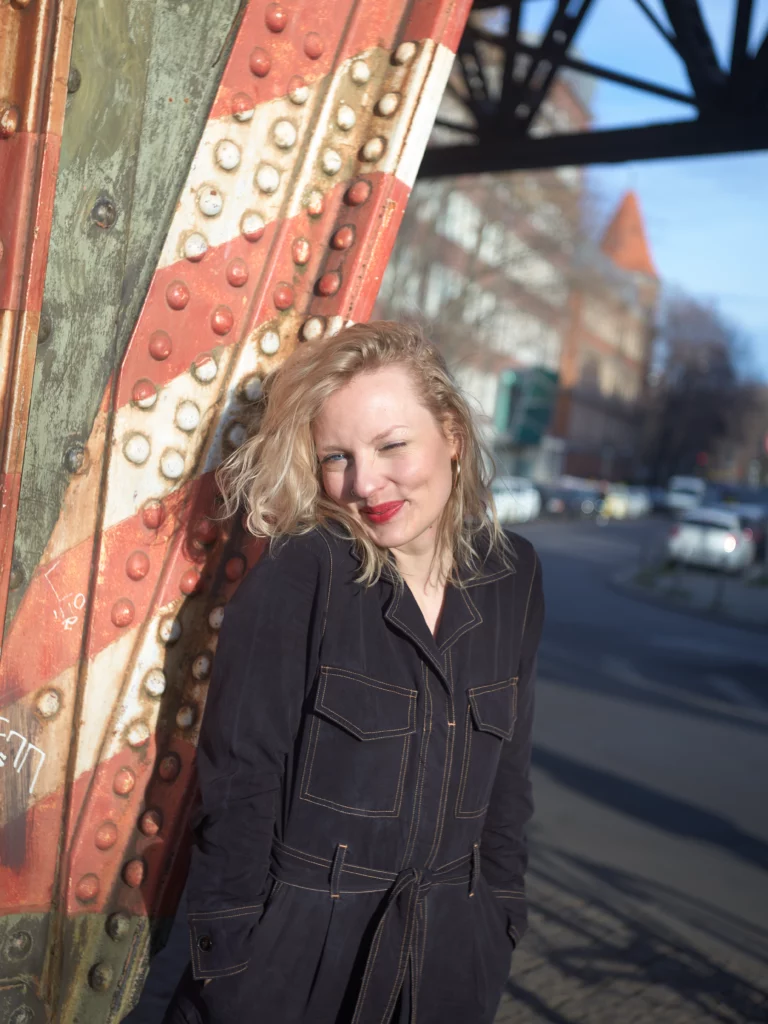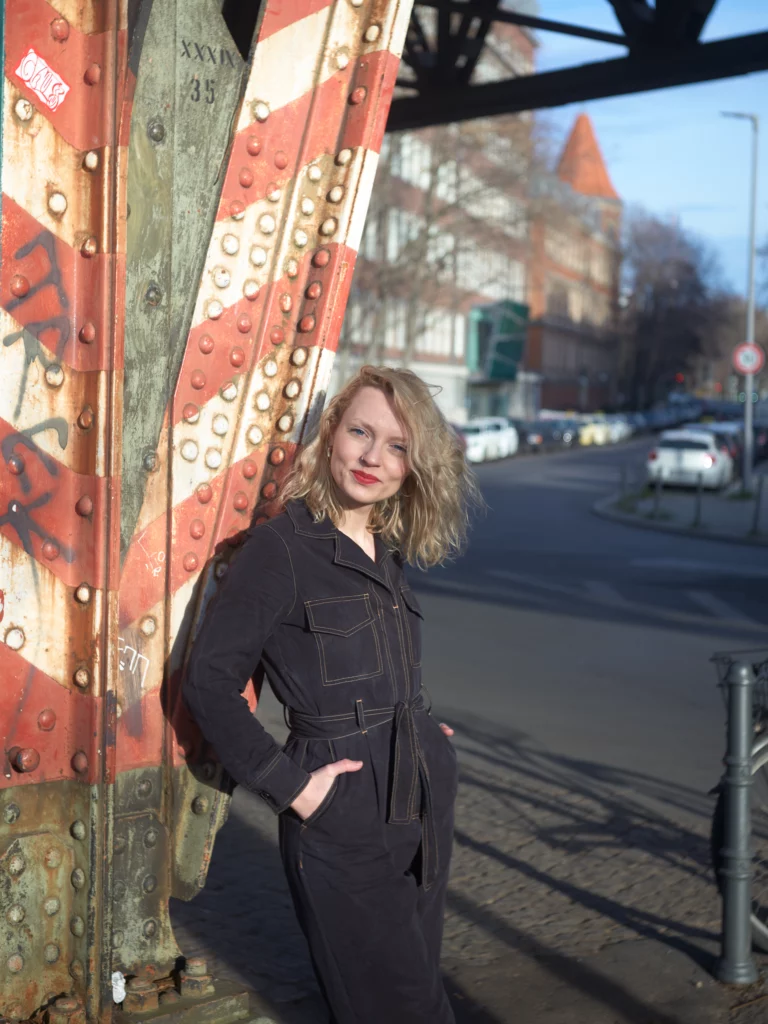 Katrin Koebbert born in Frankfurt (Oder) also know as Katz. Raised in Berlin, she graduated 2011 as Bachelor of Arts. Before she started as an actress full-time by march 2020, she traveled around the world. She appeared by this date in multiply projects in the fields of theatre, cinema and performance. Actress-website , crew-united. Clothes been selected by Katz herself, photographs have been taken with a Leica M10 and lenses of the 1930s.