EDITORIAL/PORTRAIT: BENE
Same as Billy, Bene took a role of my editorial photography class "the modern gentleman". We met at the former Bar called Brut, which is located at Torstraße in Prenzlauer Berg.
We thought first to do the photo-shooting inside the bar, since we been lucky with the weather, we decided to do it in front of it. On that day he had actually along with him two suits, we decided for this one, since it gave me more French-vibes (he is originally rooted from Donzère) as the other one he had with him.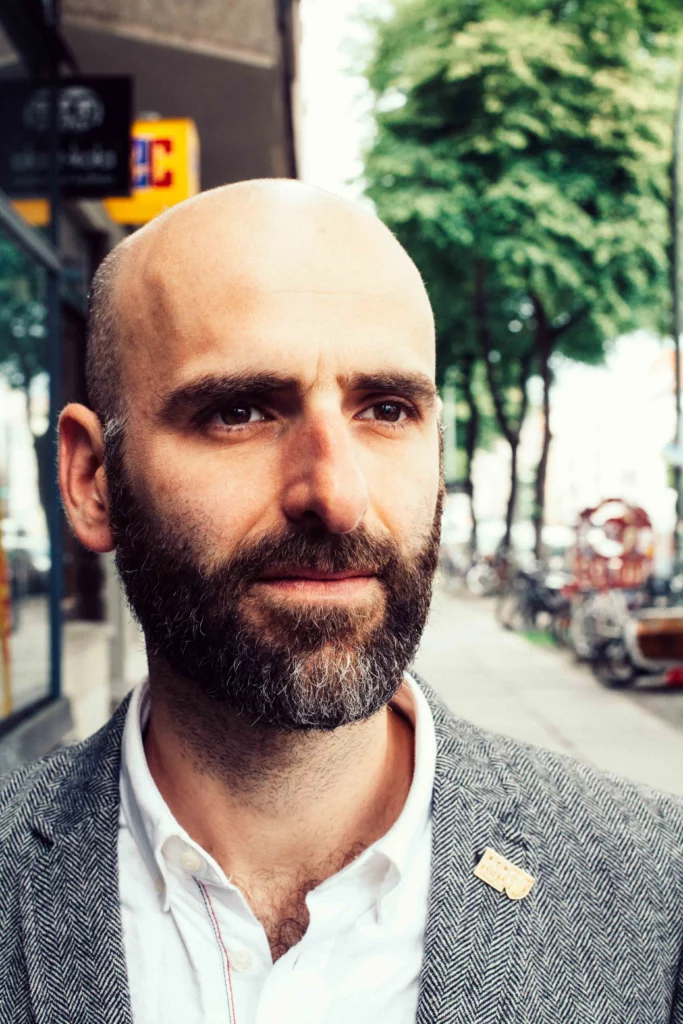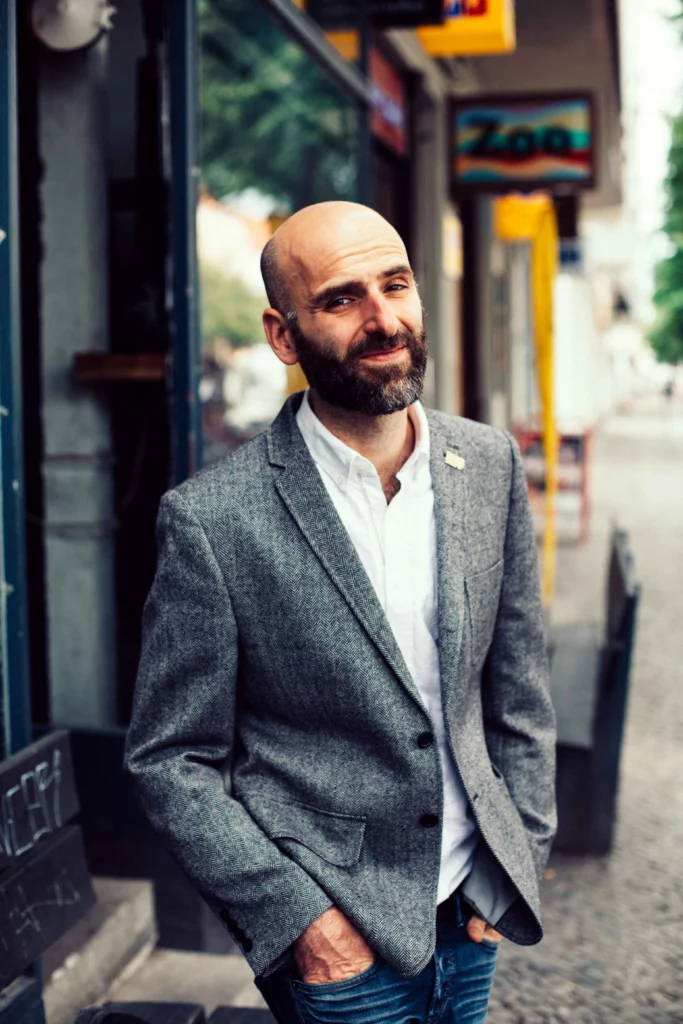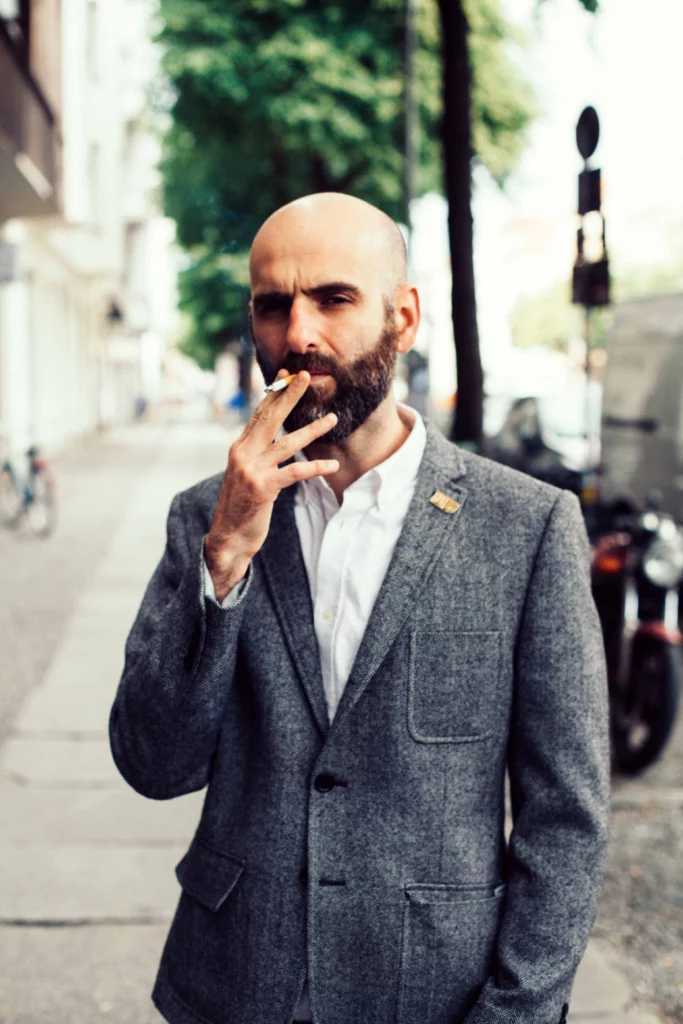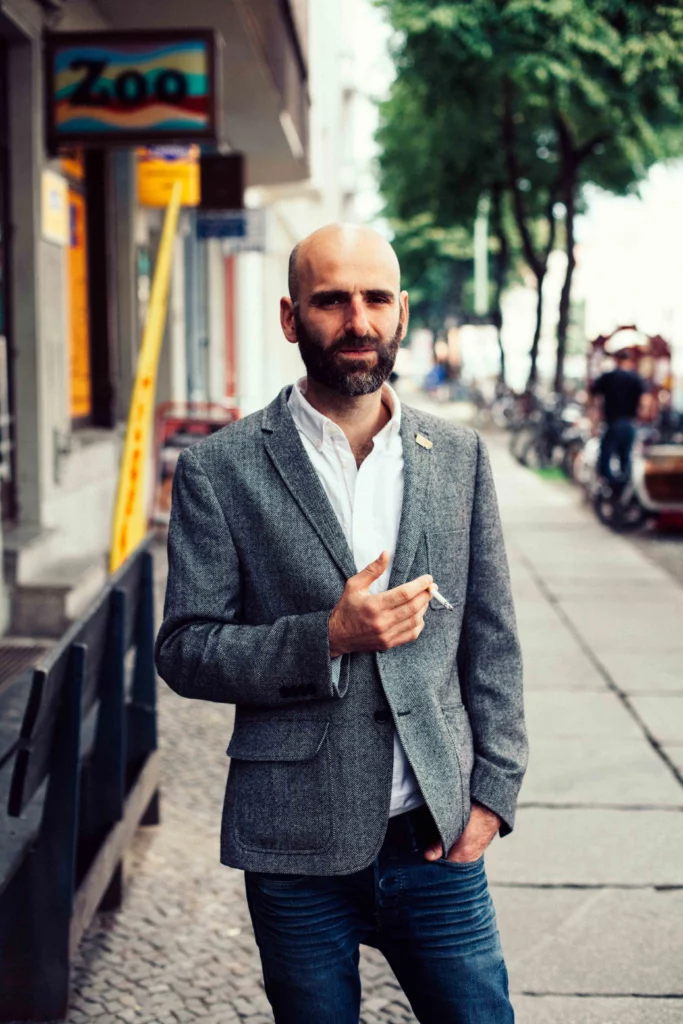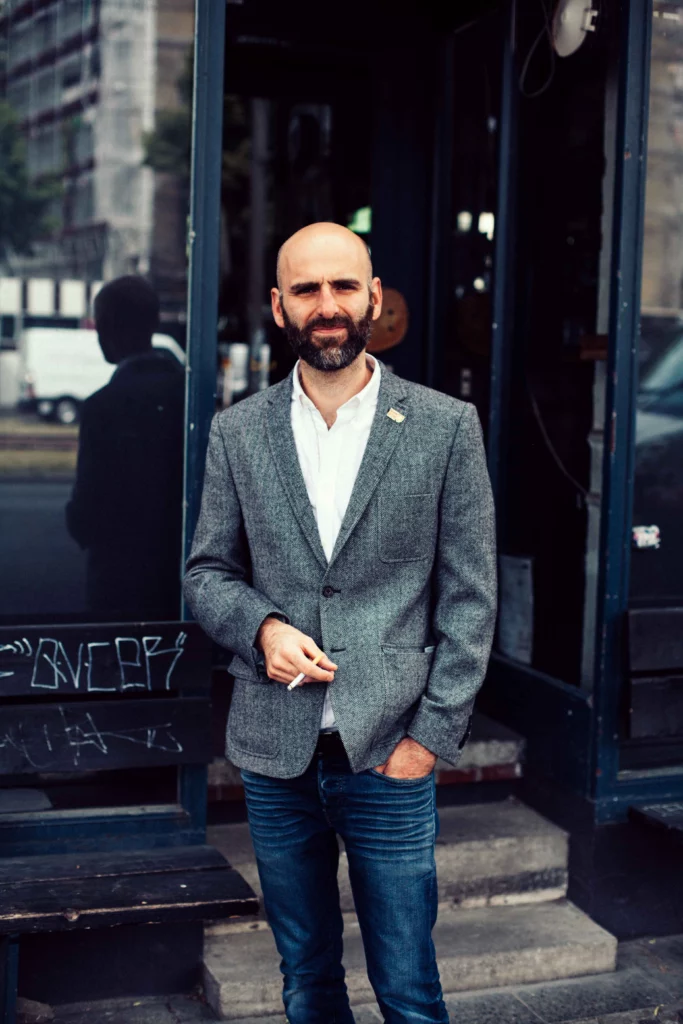 EDITORIAL/PORTRAIT
BENE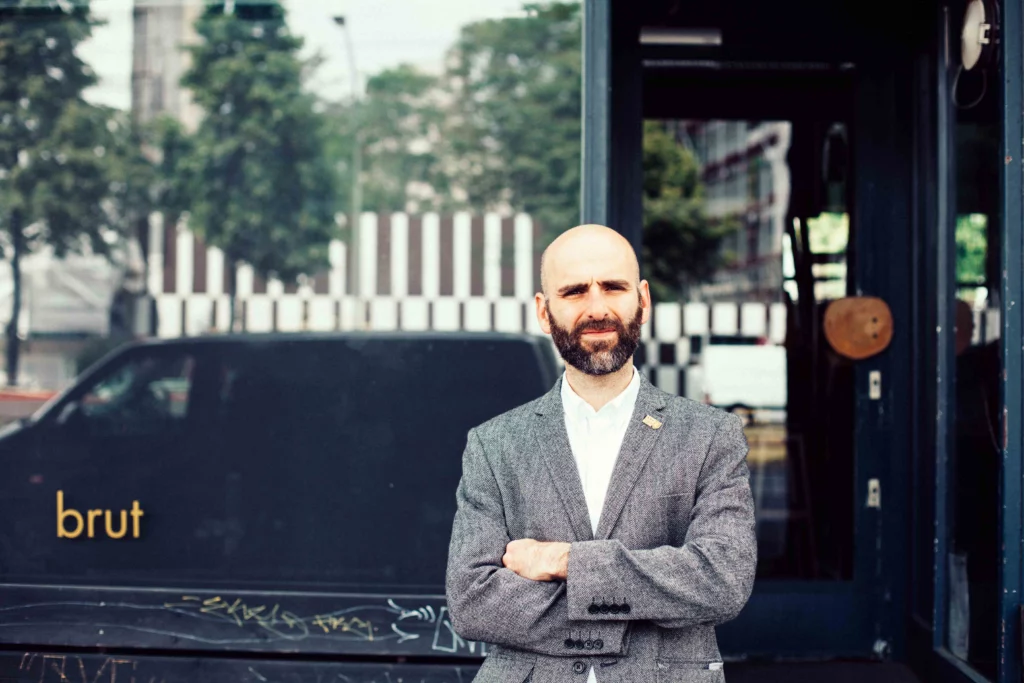 I got know Bene back in around 2009/2010, when he was a music booker for the nightclub "Maria am Ostbahnhof". Nowadays Bene now owns with his wife a small Jazz Bar called Rhinoçéros, find more about it here.